Between Botox & filler injections and procedures like facelifts and mini facelifts, there are myriad ways to combat the signs of aging. Some are more invasive, while others are more cosmetic than surgical. One of the more popular non-invasive treatments involves using trichloroacetic acid. More commonly known as TCA chemical peels, they give the skin a more youthful, radiant glow. 
Here's the scoop on TCA chemical peels. Read more to learn what to expect, who's a candidate, and why it might be the right option for you!
What is a TCA Chemical Peel?
The outer layer of the skin is made up of layers of epidermal skin cells. While these cells provide a layer of defense against environmental dangers, as we age and endure bruises, nicks, cuts, and sun damage, the cells take a beating.
Those cells are held together by microscopic fibers called tonofilaments, which are surrounded by an extracellular–which works as a glue holding all those cells and fibers together. Again, as we age, those cells shed through the body's natural process of exfoliation.
TCA chemical peels work to dissolve that "glue", speeding up the natural exfoliation process.
By removing dead skin cells from the affected area, like the face, neck, hands, or other part of the body, TCA peels reduce and minimize the visible signs of aging, like acne scars, sun damage, hyperpigmentation, and even wrinkles.
Notably, of the most commonly used chemical peels, TCA penetrates the skin more deeply than glycolic or salicyclic peels. This makes it arguably the most powerful of the chemical peels. This makes it an ideal choice for those with the most visible signs of aging–like scarring or pigmentation issues. 
TCA chemical peels can be applied in a variety of concentrations and strengths, from light to medium, depending on a number of factors, including age of the patient, the area of focus, and the number of layers applied during treatment. 

Treatment & Recovery: What to Expect
Depending on the strength and concentration of TCA chemicals involved, the chemical peel procedure may vary from patient to patient.
First, your surgeon will apply the TCA solution to your skin–using gauze or an applicator–to the treatment area. As the acid penetrates the outer layers of your skin, it removes the dead skin cells and stimulates growth of new, healthy cells.
After about 5 minutes, we can add more layers–depending on the depth of the treatment. 
Once we have applied the desired amount of layers, your surgeon will remove the TCA peel and apply a cold compress to the skin. We then apply a topical, moisturizing ointment to lock in the hydration.
Immediately after a TCA chemical peel treatment, it's normal for the skin to feel red or swollen. After a few days, the redness and swelling will transition to darkening, crusting, or peeling. This usually subsides within 1-2 weeks.
During the recovery period, we recommend patients avoid picking or peeling at the skin. Use only mild skin cleansers, and if you're going to be in the sun, choose a sunscreen with a high SPF. Until fully healed, avoid using products with vitamin C, as well as retinoids and other exfoliation products.
Most patients are able to treat discomfort effectively with over-the-counter pain medications like Ibuprofen, Aspirin, or Tylenol. Be sure to schedule and attend your follow-up appointment post-treatment for best results.
Who is A Candidate For TCA Chemical Peels?
Chemical peels are not just for folks who want to reduce the signs of aging.
TCA peels are also a great way to treat a wide variety of skin flaws and conditions. For instance, discoloration, scars, and sun damage. 
However, not everyone is a candidate for chemical peels.
Importantly, prospective patients should be free from infections and in good general health. We do not recommend TCA peels for patients with extremely sensitive skin. 
Schedule Your Consultation!
TCA chemical peels are one of the best ways to treat imperfections of the skin and restore a healthy, vibrant, youthful look. They're widely used in the dermatology community to treat a wide variety of skin conditions across a wide spectrum of skin tones and types.
Schedule a consultation today! One of our experienced, knowledgeable surgeons will work with you to find the right chemical peel treatment for you. 
During your consultation, we'll discuss your medical history, your goals, the procedure itself, and even ways to maximize the efficiency of your treatment. This can include moisturizers, creams, and other products you can use to make your treatment last longer and look better!
Schedule an in-person consultation, phone-in consultation, or instant email consultation today! Be on your way to feeling more confident in your healthy, radiant, glowing skin!
---
As the warm weather heads out, we're all starting to bundle up, which means it's time to put your summer body under a cozy sweater, baggy sweatshirt, or snuggly jacket. With your body covered, where will everyone be looking? At your face of course! Time for a "pick-me-up" procedure!
That's why early fall is the best time for quick, "pick-me-up" procedures like a mini facelift, eyelid lift, forehead/eyebrow lift, chin augmentation, non-surgical rhinoplasty, or even Botox and fillers. Not only will you look your best for the holiday season, but many procedures' results actually improve when patients avoid excessive sun exposure!
If you've been thinking about a "pick-me-up" procedure to tighten up for Thanksgiving, the holidays, or New Year's, now is the time!
Eyelid & Eyebrow/Forehead Lift
Whether winter, spring, summer, or fall, if you're interacting with people face-to-face, they will be looking at your eyes. If you have saggy eyelids, visible bags, crow's feet, or any other visible signs of aging, you might be in a less festive mood–especially around the holidays.
Your forehead is the same. As we age, the skin on our forehead thins, making wrinkle lines–and eyebrow lowering–more noticeable. A face warmer (or a mask) might cover your nose, mouth, and chin, but it won't cover your eyes and forehead. 
Fortunately, a quick procedure like an eyelid lift or eyebrow/forehead lift will restore your youthful look–and your confidence. With both procedures, you can be in and out in as little as one hour.
Plus, they're typically performed under local anesthesia, which means less postoperative discomfort/nausea and a lower overall cost. Best of all, most patients are able to return to work and normal activity – within 10-14 days.
The eyes are the window to the soul, and what better time to spruce them up than right before the holidays?
Mini Facelift
Fall marks the official start of facelift season. That's because having a facelift procedure in early/mid-fall allows ample recovery time, which falls right in the sweet spot of downtime between back-to-school and Thanksgiving.
Whereas a full facelift can take as long as five hours, a mini facelift can typically be completed in under two hours. That's because a mini facelift – in addition to being less invasive – targets only the jowls and upper neck. During the procedure, your surgeon will tighten the lower face by pulling the skin and tissue back and outwards towards the ear.
See Also: What's the difference between a facelift and a mini-facelift?
Most mini facelift patients report minimal-to-no discomfort post-procedure, which we can perform in-office under local anesthesia. Patients can usually return to work and normal activity within two weeks–with optimal results visible in about two-three months. 
Show your family and friends your best face for Thanksgiving with a mini-facelift!
Non-Surgical Rhinoplasty
Chances are, your nose is going to get red, stuffy, or both this fall and winter. If you're already self-conscious about it, you might be inclined to stay home until the weather warms up again. If that doesn't sound like fun, non-surgical rhinoplasty is the perfect "pick-me-up" in early fall.
Also called liquid rhinoplasty, the procedure differs from a traditional "nose-job" in that it involves injecting a filler to temporarily alter the shape and structure of the nose.
Non-surgical rhinoplasty can be performed in as little as 15 minutes, with no anesthesia necessary, and patients can return to work and normal activity on the same day as the procedure. Depending on the filler used, results can last anywhere from six months to three years.
Chin Augmentation
Chin augmentations have been called "the new nose job" as they surge in popularity. Especially during COVID – while we stared at each other's faces over Zoom, patients flocked in droves to sharpen, tone, and perfect their chins. After all, the chin (and cheekbones) frame the face!
What's more, a chin augmentation can restore confidence to patients with a soft or undeveloped jawline, which enhances the profile and drastically improves the overall aesthetic of the head and face – and patients' self esteem. Best of all, unlike temporary solutions like Juvederm, chin augmentation is designed to be a one-time, lasting solution.
Chin augmentations are an outpatient surgery done under general anesthesia. Associated with minimal bruising and swelling, patients return to work and normal activities within five to seven days post-procedure.
Be cheery, bright, and confident for the holidays with a chin augmentation!
Botox
Fall is also one of the most popular times of the year for Botox treatments. Too much sun exposure during the summer can lead to wrinkles, lines, and premature signs of aging on the face. Botox restores, revitalizes, and rejuvenates the skin to repair the UV damage.
Botox treatments can take as little as ten minutes, requiring no anesthesia, and patients can return to work and normal activities right away. Patients should avoid exercise/vigorous activity for ~24 hours post-procedure.
There's no surprise that so many patients choose late summer and early fall for a quick "pick-me-up" Botox treatment. They're quick, painless, and affordable, and patients love them!
Fillers
Like Botox, injectable dermal fillers can provide immediate, temporary relief for thinning lips, facial creases or wrinkle lines, and even visible scarring.
Again, like Botox, filler procedures typically take less than a half hour, require no anesthesia, and allow patients to return to work and normal activities right away.
A quick filler can help you attain a more youthful look–as results show up almost right away–and like Botox, are temporary. Depending on the type of filler and where it is placed, results last anywhere from a few months to nearly 2 years. 
Open Availability With Dr. Yan!
Need another incentive for a quick "pick-me-up" procedure? We have open availability–and in some cases, same-day availability, with Dr. Yan for most procedures.
Call or go online to schedule an in-person or phone-in consultation with our office today!
Can't make it in person? Dr. Yan offers "instant" virtual email consultations! Simply upload your photos and the procedure you're looking for and within 24-48 hours, we will email you with an assessment, quote, and available surgery dates. You can even submit multiple requests for multiple procedures!
Look your best for Thanksgiving and the holidays and take advantage of the fall downtime with a quick "pick-me-up" procedure. Get in touch with us today! 
---
The summer months are a time for sun-kissed skin, showing off your glistening, bronzed summer body, and feeling your best and most confident. At the same time, too much exposure to the sun can have a major detrimental impact on your summer skin.
Let's take a look at how to keep your skin safe and healthy during the most UV-intensive summer months!
Taking Care of Your Skin
Your skin makes up about 15% of your total body weight. Though it may grow, stretch, blemish, scar, or otherwise change, you only get one set in a lifetime. But did you know the outermost layer of skin–the epidermis–is actually made up of a bunch of dead cells?
It actually gets its strength and suppleness from the dense makeup of keratin–a complex protein–found in those cells. You can also find keratin in the organs, glands, hair, and nails.
The biggest danger to healthy skin is overexposure to the sun. In fact, one in five Americans will develop skin cancer during their lifetime. Exposure to UV rays, combined with a lack of preventative, hydrating measures (which can be found below), can lead to irreversible skin damage–including premature aging, wrinkles, loss of elasticity, increased risk of skin cancer, and even increased risk of cataracts.
That's because the sun's UV rays–especially in summer–easily break down collagen and other vital skin components. When sunlight hits unprotected skin, it damages healthy cells. Over time, the signs of damage become more noticeable. Some people even develop more freckles, age spots, skin growths, and even skin cancer.
How can you keep your skin safe, strong, and healthy? Combined with a healthy skin care regimen, the answer is sunscreen!
The Importance of Sunscreen
Your skin gets bombarded by harmful UV rays on a daily basis, and even more so in the summer. The very first line of defense is a sunscreen with a good sun protection factor or SPF. While most people mistakenly believe SPF refers to the amount of time one can spend in the sun, it actually refers to the amount of UV exposure. As SPF value increases, so does protection against sunburn and additional skin damage.
Selecting the proper sunscreen depends on myriad factors, including time in the sun, time of day, amount of sunscreen applied, and even your skin type. The American Cancer Society recommends a sunscreen with broad-spectrum protection, SPF of 30 or higher, and reapplication of water-resistant sunscreen (water-resistant ≠ waterproof).
In addition to the regular application of sunscreen, you should also cover up as much as possible if you're going to be in the sun for an extended period of time. That can include wearing covering clothing, a wide-brimmed hat, and sunglasses–especially those that block at least 99% of UV light.
Look to limit your time in the sun between 10 am and 4 pm–when UV rays are at their strongest. Finally, avoid artificial tanning beds and sunlamps–as both can cause serious, long-term skin damage and contribute to skin cancer. 
Summer Skin Care Tips
Summer skincare doesn't begin and end with sunscreen and UV protection protocols. In addition to sunscreen, the cornerstones of healthy skin are cleansing, detoxification, antioxidants, Vitamin A, and hydration. In other words, sunscreen is just one part of keeping your skin radiant, beautiful, and healthy during the summer.
Cleansing, detoxifying, hydrating, and antioxidizing your skin starts at night. Essentially, you work off the stress, wear, and grime of the day with a blend of premium skincare products, like Ageless Millenial Aesthetics by Estéticoceuticals. Removing toxins, exfoliating, and hydrating your skin is the key to starting each new day with a blank canvas.
Daytime skincare products, like the Days skincare line, help protect against the damaging rays of the sun, prevent cellular damage, and rehydrate and restore suppleness to the delicate tissues of the eyelids and lips.
A combination daytime/nighttime skincare regimen works in concert to help to improve skin turnover, repair the damaging effects of pollution and sun exposure, smooth the appearance of fine lines and wrinkles, and hydrate the skin. That means healthy, glowing skin not only in the UV-intensive summer months but in the cold, dry winter months as well!
Read More About Skin Care Tips!
Keep Your Skin Healthy All Year Long!
Your skin lasts forever. While it's tempting to have a toned, tanned body all year long, there are good and bad ways of going about it. In other words, there's no reason you can't feel your best all year long–as long as you do it safely.
Choose and maintain a skin care regimen, take care to apply sunscreen and wear sunglasses/sun protection when out in the sun, and avoid artificial tanning salons.
Together, that's a healthy starting point for soaking up rays and getting the most out of what should be a beautiful summer! 
Want to be the first to hear important news, read informative blog posts, and get insightful, helpful tips?
Join our mailing list to receive these delivered to your inbox weekly!
---
Obtaining a beautiful, healthier body is easier than you might think. Whether you've become dissatisfied with your appearance due to age, genetics, pregnancy, or the rigors of life, cosmetic body procedures can help restore a tighter, more youthful look–and your self-confidence! If you've been thinking about a cosmetic procedure, such as liposuction, tummy tuck, mommy makeover, or body contouring, here's what you need to know to prepare for best results, including what to do and what to expect before, during, and after your procedure.
Early Pre-Op: First Steps
So you've noticed some extra skin-or perhaps things simply aren't as tight and young-looking as they once were. If diet, exercise, and other lifestyle changes aren't enough, the next step is a consultation with your surgeon. We'll go over all the options available to you, including:
-Tummy Tuck
-Liposuction
-Mommy Makeover
-Labiaplasty
-Brazilian Butt Lift
-Thigh Lift
-Arm Lift
-Gynecomastia Correction
If any of the above is a fit, it's time to plan your surgery date and start preparing for your procedure.
Like for any other procedure, smokers should aim to stop nicotine usage for at least 4 weeks pre-procedure and stay smoke-free for 4 weeks post-procedure to reduce the risk of complications like infection. Nicotine use may also cause nausea, aggravate the lungs, and decrease blood flow during surgery–all of which puts your body at more risk of heart attack or stroke.
Your surgical team will also advise on what medications to continue or discontinue. Typically, patients are advised against taking NSAIDS, blood thinners, and Vitamin C, herbal, or weight-loss supplements for at least 2-4 weeks pre-procedure. Be sure to go over your complete list of medications and supplements with your surgical team to avoid potential interactions with anesthesia and/or post-operative prescribed medication.
Finally, depending on the procedure being performed, patients may be asked to complete lab work (such as CBC, blood chemistry tests, or liver function panel) in order to be cleared for surgery. Your surgeon may also ask for body scans or imaging, such as MRI, CT, or X-Ray.
Pre-Op: Just Before Surgery
The best time to plan your recovery is just before your procedure. Recovery time may vary depending on the procedure, from as little as 5-7 days for liposuction or up to 6 weeks for a Brazilian Butt Lift.
In the days leading up to your surgery, fill any prescriptions you'll need post-op, plan out easy meals, and clear your schedule so you can rest and recuperate. It can also help to have someone nearby for the first 24 hours post-op to help with basic tasks and ensure the patient can rest comfortably.
Additionally, patients should abstain from alcohol for roughly 72 hours before their procedure, as it can affect their immune system.
The Day of the Procedure
If you have questions or concerns, don't wait until the day of your procedure to bring them up. Remember, communication and transparency are crucial to both a quick recovery and best results.
Your surgeon will tell you what medications you can and cannot take leading up to, directly before, and after your procedure, including the morning of. Be sure to follow your surgeon's recommendations regarding food and drink; most procedures don't permit eating or drinking after midnight the night before your procedure.
Dress comfortably and avoid wearing jewelry. Have your insurance card and all proper documents handy, as well as your personal effects securely organized.
Make arrangements for someone to drive you both to and from your procedure, as well as to stay nearby for at least the first 24 hours so you can rest and focus on your recovery. Try to arrive at our facility to give yourself enough time to adequately check-in and prepare for your procedure.
Post-Op: Just After Surgery
After your procedure, the most common side effects are mild discomfort, bruising, swelling, and redness. The most important immediate treatments are rest and ice. We recommend taking any prescribed pain medication before you start to feel pain and/or discomfort. Preventing pain is easier than trying to manage it.
Depending on which procedure you had (namely liposuction, Brazilian Butt Lift, and arm lift), your surgeon may provide a compression garment to help the skin tighten up and facilitate healing. These also reduce swelling and provide much-needed support to core muscles as part of the healing process. Your surgeon will provide instructions, including how to wear it and how long to wear it.
Once our team has determined it's safe, you can return home. As mentioned, it's important to have someone to drive you home and stay with you so you can rest and recover.
Within a few days post-procedure, your doctor will check your bandages, assess your condition, and ensure you're well on your way to optimal recovery. Make sure to let your doctor know if you're experiencing any significant pain or discomfort, as these may be signs of something serious.
Post-Op: What to Expect After Your Procedure
You should expect soreness, swelling, and mild discomfort for at least a few weeks post-procedure. It's normal to experience fatigue or tiredness as part of the healing process; it can take 5-6 weeks for you to return to your pre-procedure energy levels.
Try to walk a little each day and remember to stay hydrated. Avoid strenuous activity such as exercise or heavy lifting. Start with light activity and bit-by-bit, ramp up the intensity, but avoid abdominal exercises and stay away from bicycle riding, jogging, weight lifting, and aerobics for at least 6-8 weeks.
Recovery from body procedures can range anywhere from a few days to 6 weeks or more. Typically, however, patients can return to work within one week of the procedure (depending on how strenuous the job is). Again, depending on what procedure you had, there are various limitations. For example, labiaplasty patients are advised against sexual intercourse for at least 6-8 weeks post-procedure.
Your surgeon will also schedule a follow-up appointment (within a week of the initial procedure) to monitor your progress and recovery, as well as to finalize any parts of the procedure. It is possible you may need an additional follow-up procedure to correct any issues that arise from the first surgery or if you're not satisfied with your initial results. However, it may take months before you can accurately determine your satisfaction with your new look.
Women Who May Become Pregnant
A common question often asked is whether or not women who may become pregnant again should undergo cosmetic surgery like liposuction, tummy tuck, or a mommy makeover. While there is no inherent harm to fertility, we typically advise patients to wait until they're done having children. The significant changes that occur during pregnancy often counteract the work done by cosmetic procedures, meaning patients often require revisional procedures if they become pregnant again after surgery.
Pre and Post-Op Recap
Early pre-op:
Quit smoking & nicotine use.
Talk to your doctor about what medications you can and cannot use.
Complete lab work.
Ask any questions/clear any concerns.
Late pre-op:
No alcohol for 72 hours pre-procedure.
Fill any prescriptions you need post-op.
Clear out your schedule to prepare for rest and recovery.
Day of procedure:
Arrive early enough to check in and prepare for your procedure.
Dress comfortably, and avoid jewelry.
Have insurance card/important documents handy.
Days-weeks post-op:
Rest & ice.
Wear compression garments
Avoid strenuous activity for ~ one-week post-procedure.
Follow up appointments with your team.
Love your new body!
Ready For Your Procedure? Schedule Today!
At DeLuca Plastic Surgery, the difference is in the details. Whether you're looking to regain your pre-pregnancy body or roll back the years, our team of experienced professionals has the proven results you're looking for. From the moment you meet with us for your consultation to the moment you revel in your new look after your procedure, you'll feel comfortable, listened to, and taken care of. Get in touch with us today to schedule your in-person consultation, phone-in consultation, or instant email consultation, and start on the road to loving your new body!
---
When it comes to your cosmetic procedure, pre and post-op care are just as important as the overall results. In fact, proper care, both pre and post-op, is instrumental for the best results. For your facial procedure, let's go over what to expect, do's and don'ts, and everything else vital to your pre and post-op care to maximize your results, minimize your recovery time and discomfort, and become your best self!
Early Pre-Op: First Steps
Once you've consulted with your surgeon, settled on your desired facial procedure, and booked the date, the next step is proper self-care and preparation.
Smokers: Smoking slows the body's healing process by decreasing blood flow and inhibiting inflammation. Quitting 4-6 weeks before your procedure and staying smoke-free for at least 4 weeks post-op can decrease your risk of complications and help speed up the recovery process. It's important to note that nicotine replacement, while safer than smoking, is still toxic. For best results, we recommend complete cessation and abstinence from nicotine for at least 4 weeks pre-op and 4 weeks post-op.
Roughly two weeks before surgery, patients should stop taking any blood-thinning medications, as well as any medications containing Vitamin E, diet pills and supplements, and aspirin or ibuprofen. You should discuss your medication list and physical history with your surgeon at your consultation.
Part of your preparation for a facial procedure also involves taking care of the skin on your face. For best results, we recommend a facial regimen with Vitamin C, Retinyl, and Moisturizing serums. This will help keep your face hydrated, moisturized, and ready for your procedure.
Pre-Op: Just Before Surgery
On the day just before your procedure, in addition to clearing out your schedule so you can rest and heal unimpeded, you should begin your antibiotics, as well as your Arnica (a holistic anti-inflammatory).
Antibacterial (or antimicrobial soap) is instrumental to your recovery. On both the night before surgery and the morning of, it's important to wash your face thoroughly with this soap, as it will help minimize the risk of infection.
Continue your antibiotics and Arnica through the date of surgery, including the morning of your procedure. If you take an anxiolytic for your procedure, take that the morning of as well.
The Day of the Procedure
Don't wait until the day of your surgery to ask your surgical team questions. If you have any questions or concerns in the days or weeks leading up to your procedure, be sure to contact your team without delay.
*Remember, communication and transparency are crucial to both a quick recovery and best results!*
As mentioned, your surgeon will tell you what medications you can and cannot take leading up to, directly before, and after your procedure, including the morning of. You should also arrange transportation to and from the facility. Depending on the procedure(s) performed, we also recommend having a loved one nearby for the first few days of healing. This can help the patient rest and focus on recovery.
Post-Op: Just After Surgery
Immediately after surgery, the most important things to remember are to keep the head elevated and to apply ice to help reduce swelling. As mentioned, we recommend having someone nearby for at least the first 24 hours post-op, to help the patient follow these two rules. Take any prescribed pain medications before you begin to feel discomfort–it's easier to prevent pain than to try to control it.
Continue your antibiotics, Arnica, and any other medications as recommended by your surgeon immediately following your procedure. Try to restrict your activities for at least a few days post-procedure. It may take up to a week or longer to feel "back to normal"-at which point you can resume physical activity.
Post-Op: What to Expect After Your Procedure
Both bleeding and swelling are completely normal side effects of a facial procedure. Both should be easily controlled with rest, elevation, ice, and medication. If persistent bleeding or swelling occurs, contact your surgeon immediately.
As early as you can post-procedure, we recommend washing with antibacterial soap again. Continue your antibiotics, Arnica, and any other medications as directed by your surgeon. We also recommend the application of CBD restorative creams to help pain/numbness relief, moisturizing, and healing.
About one week to one-month post-op, you can discontinue your antibiotics. Remember to take the entire prescription, however, as avoiding even one dose can significantly reduce the efficacy. Continue your Arnica and CBD creams and consult with your surgical team about scar management.
Scar management: We begin scar management strategies about 10-14 days post-op. These include the use of sunscreen, gentle massages of the operative area, and the use of silicone-based gel to encourage optimal scar maturation. We continue these scar management strategies for up to a year post-op to ensure full scar maturation.
We also recommend patients start warm compresses around this time to reduce bruising. Your surgeon will tell you what compresses or apparel is best for your specific procedure. Continue use of these garments as recommended by your surgeon for as long as needed post-op.
Pre and Post-Op Recap
Early pre-op:
Quit smoking & nicotine use.
Stop taking blood-thinners, Vitamin E, ibuprofen/aspirin, and dietary supplements.
Begin facial regimen.
Ask any questions/clear any concerns.
Late pre-op:
Begin antibiotics, Arnica.
Clear out schedule to aid in rest and recovery.
Wash face with antibacterial/antimicrobial soap.
Day of procedure:
Continue taking antibiotics, Arnica.
For IN-OFFICE PROCEDURES, if you take an anxiolytic for your procedure, take that the morning of as well.
Keep head elevated, apply ice.
Days-weeks post-op:
Continue to wash with antibacterial/antimicrobial soap.
Continue antibiotics, Arnica. Remember to take entire course of antibiotics.
Apply CBD restorative cream for pain/numbness, moisturizing, and healing.
Start scar management.
Start warm compresses to relieve bruising.
Ready For Your Procedure? Schedule Today!
From face and neck lifts to facial implants, rhinoplasty, eyelid lifts and so much more, DeLuca Plastic Surgery offers dazzling results customized to your needs. We also take great pride in walking our patients through all the aspects of pre and post-op care. From answering your questions to outlining a customized treatment plan to standing by your side through recovery, DeLuca Plastic Surgery is about more than just results. Our over 30 years of experience is a testament to the personalized, professional care we provide to each patient who walks through our doors.
If you're ready to experience a different side of cosmetic surgery, book a consultation with DeLuca Plastic Surgery today. We offer in-person, phone-in, and instant email consultations.
Choose the right experience for you and start on the road to changing your life today!
---
Join our mailing list and get informative blog posts and helpful hints delivered to your inbox weekly.
DeLuca Plastic Surgery are experts in Wide-Awake-Surgery–performed under local anesthesia right here in our office! That means less downtime, no nausea, and a much less stressful procedure! With local anesthesia, you'll be comfortable, relaxed, and awake for the whole procedure!
What Procedures Can We Do
Also known as tumescent liposuction, we can perform the procedure using tumescent numbing-a diluted version of typical numbing medication. Through small, 1-cm incisions, we can remove the fat from under the skin. Results are instant and patients can see the transformation right before their eyes. This technique works best for small, stubborn areas of fat that are not responsive to diet and exercise.
A modified mini face lift corrects jowling and laxity of the skin of the face and neck-all through an incision hidden around the ear. We are able to perform a modified mini face lift under local anesthesia, which means less recovery time, no nausea or vomiting, and no trip to the operating room. This can be combined with a mini eye lift or liposuction for a complete transformation.
A mini breast lift allows moderate reshaping of the breasts using elevation of the nipple and tightening of the skin-all without a trip to the operating room or general anesthesia.
During a mini tummy tuck, a small amount of excess skin of the lower belly can be removed and the belly tightened under tumescent anesthesia. With Wide-Awake abdominoplasty, you'll be able to see the results and progress before the procedure is complete! This can be combined with Mini-Liposuction for an all-over belly transformation.
Also known as a mini eyelid lift, with this procedure, the upper and lower skin of the eyelids can be removed under local anesthesia. Bruising and pain are minimal and patients are back to normal activities in 1 week.
If you're interested in our in-house, wide-awake surgery done with local anesthesia in our office, contact us today! We can even schedule and conduct virtual consultations so you can meet with us from the comfort of your own home!
Get more details on the management of swelling and scars in blog post: Post-Operative Care After Plastic Surgery.
---
Join our mailing list and get informative blog posts and helpful hints delivered to your inbox weekly.
As COVID19 continues to rear its ugly head, it's understandable if you have concerns about where in public you want to go. At DeLuca Plastic Surgery, we hear you loud and clear. We're committed to providing you the optimal level of service, satisfaction, and care. That's why we're proud to offer virtual consultations!
Safe, secure, and similar to our traditional consultation process, virtual consultations are a perfect way to get the personalized private cosmetic consultation you're looking for without the worry and hassle of having to leave the house.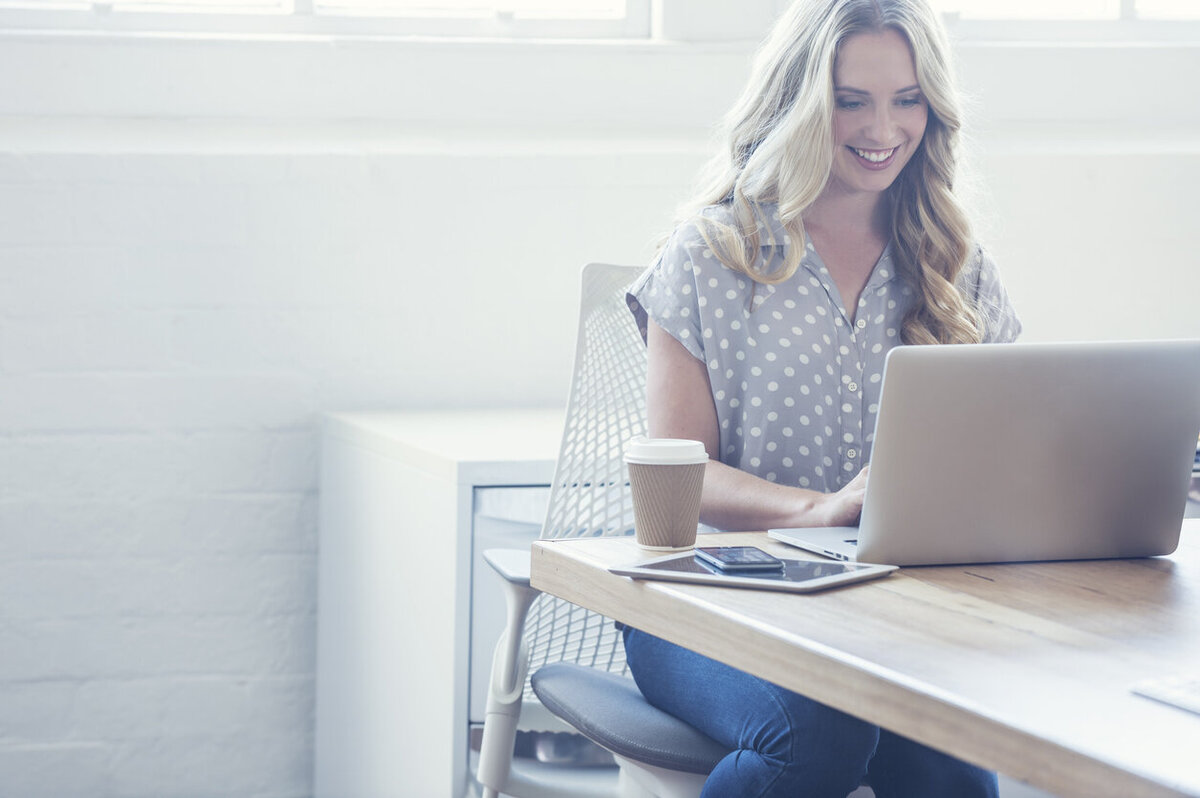 How do I schedule a virtual consultation?
You can contact us either through our online form, Facebook Messenger, or by phone at 518-724-2444. After a short screening interview with our staff, we'll schedule your virtual consultation.
How do I prepare?
Our staff will provide you with detailed instructions on photographing and documenting your areas of concern. Take care to provide high-quality photos; utilize proper lighting, positioning, angles, and a high-quality camera if possible.
What can I expect during the consultation?
Our virtual consultations are conducted very similarly to our traditional consultations. We'll review your photos, take a detailed history, and discuss goals. Our goal is for you to gain an appreciation for what we do as well as an understanding of the timing, cost, and expected recovery following the procedure.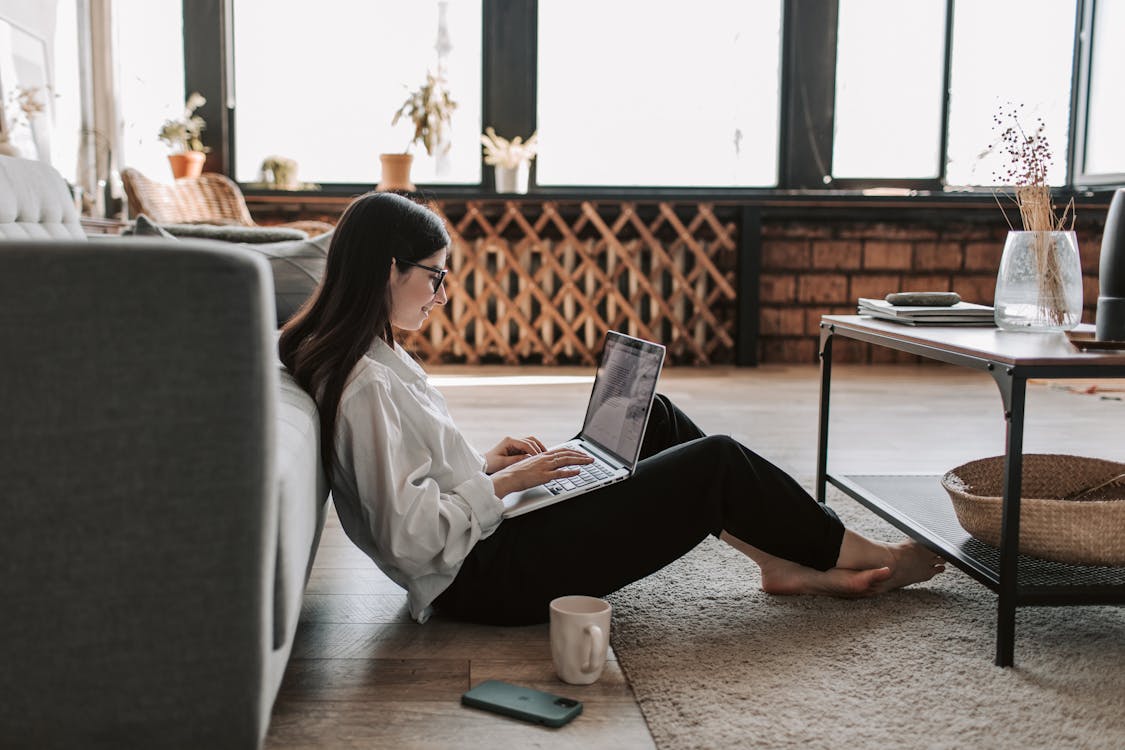 We'll answer questions and provide you all the information you need about your potential procedure. We urge you to continue to contact us with any questions, concerns, or comments!
Is a virtual consultation right for you?
If you are interested in our services but wary of coming into the office, contact us today to schedule a virtual consultation! Take a look at some of our past work, read reviews from past patients, and peruse our website for a comprehensive look at who we are and what we do. We look forward to hearing from you soon!
Get more details on the management of swelling and scars in blog post: Post-Operative Care After Plastic Surgery.
---
Join our mailing list and get informative blog posts and helpful hints delivered to your inbox weekly.
Post-operative care after surgery helps patients achieve their optimal results. The mainstays of the first week of surgical recovery are skin care, rest, ice, elevation, preventing bruising, and controlling swelling. As patients enter the second week of recovery our efforts switch to focus on contour and scar management and massage. Specific recommendations are tailored to each surgery and patient needs.
Elevation and Icing
Surgical recovery usually begins with elevation and icing. To make icing the face easier, we recommend the TheraPearl Reusable Hot & Cold Therapy Face or Eye Mask. These masks utilize gel beads to better focus the cooling effect of the mask. Elevation of the head can be achieved by sleeping on a couple of pillows, however, the Brentwood Home Zuma Therapeutic Foam Bed Wedge Pillow makes it easier and more comfortable to maintain the elevation in any sleeping position.
Skin Care
To help with pain control and better skin hydration during the healing process we all recommend the Restore and Repair line from Ageless Millennial Aesthetics. The Restore and Repair line of skin care creams and serums includes the CBD and hyaluronic acid-infused CBD Restorative Cream. These help provide the hydration and essential building blocks the skin needs to recover after surgery.
Discover more skincare recommendations by checking out our blog post: Skin Care In The Age of COVID.
Bruising and Swelling
In addition to icing and elevation, for all surgeries we recommend, most patients take anti-bruising supplements, such as VitaMedica – Bromelain with Quercetin and VitaMedica – Arnica Montana 30X, starting before surgery and continuing for about a month after surgery. These supplements help to prevent and resolve bruising after surgery.
Scar Management
At about 10 – 14 days after surgery, post-operative scar management strategies are begun. Sunscreens, such as Neutrogena Sheer Dry-Touch Sunscreen, help block the UV rays and prevent the scars from staying dark/too pink. Gentle massage of the incisions and operative area encourages blood flow, helps to breast down scar tissue, and keeps the scars from getting too raised.
Silicone-based scar tape is recommended to help encourage optimal scar maturation for breast and body surgery and scaring after minor procedures, Soothing Silicone Scar Tape from Estéticoceuticals is a waterproof, soft, silky tape that can easily be worn under clothes and only needs to be replaced every 3-7 days. For scar management after face surgery, Mederma Advanced Scar Gel is a clear gel that dries to a thin layer.
These scar management products are continued for the full scar maturation period of a year or more. Typically the darkness or redness of the scar is the last to disappear.
Bras
Breast support is critical after augmentation, reduction, and lifting procedures. Our patients recommend SheFit and Marina Bras for their unparalleled support and comfort.
Compression Garments
Compression after body contouring help to control swelling and contour irregularities that can result after liposuction and skin removal surgeries. The day after body contouring surgery patients are placed into a binder or Stage One compression garment. This garment is made of a stiff material that provides a high amount of compression. Patients often purchase additional binders or Stage One garments for their convenience.
Deluca Plastic Surgery recommends Marena Recovery garments. These garments provide firm, form-fitting compression to help control the swelling that occurs in the weeks after surgery. These garments are tailored to your specific operation.
After about 2-3 weeks of wearing this garment, patients are encouraged to purchase Stage Two garments to complete their healing process. These later stage garments provide more even compression and are less bulky than Stage One garments.
For men, our patients recommend Underworks and Marena compression garments. These compression garments come in a range of styles and have several models tailored specifically to the post-operative management of gynecomastia and FTM patients.
---
Click here to join Dr. Tauber's mailing list and get informative blog posts and helpful hints delivered to your inbox weekly.
Click here to contact Dr. Tauber to make an appointment for a free cosmetic consultation today!
There are multiple types of facelifts; determining which procedure is right for you can be difficult. We want to help our patients make the right choices concerning their personal appearance, so we're going to help you select a procedure that will benefit you the most. Specifically, let's examine the differences between a Mid Facelift and a Mini Lift. These two techniques are somewhat similar, so distinguishing which one is for you will be dependent on factors unique to each individual.
(more…)
---
Click here to join Dr. Tauber's mailing list and get informative blog posts and helpful hints delivered to your inbox weekly.
Click here to contact Dr. Tauber to make an appointment for a free cosmetic consultation today!
Fullness of the neck due to excess neck fat can be treated with both invasive and non-invasive strategies. Reduction of this fat can give better definition to the jaw like and neck and make patients look younger and more fit.
Kybella
Kybella is a non-invasive injection that has been recently approved by the FDA to help improve the appearance of fullness associated with the submental fat of the neck in adults. Young adults, with a moderate amount of excess fat and good skin tone are usually good candidates.
During a office based Kybella treatment, the neck is first cleaned and numbed with topical lidocaine. A pattern is drawn on the neck and the product is injected into the fat of the central neck – dissolving the fat. The body then absorbs the fat over several weeks. There is swelling that occurs and may be bruising and some numbness in the area during this time. The injections are usually done once every six weeks and it usually it usually takes at least two treatments to achieve the desired improvement. (more…)
---