Cosmetic surgery isn't just for women. The American Society of Plastic Surgeons reported a 29% increase in male cosmetic procedures between 2000 and 2018. What's the reason for the sudden shift? Men are looking to ditch that dad bod!
Look Your Best
With the rise of social media culture, men are more concerned with their outward appearance. Similar to how folks with dental issues hide their smiles, men who are uncomfortable with their appearance will try to hide it with baggy clothing or by simply withdrawing from social functions they might otherwise attend.
The "ideal" male body consists of broad shoulders, a slim waist, and a toned, muscular physique. While previously this could only be obtained through strenuous exercise, a clean diet, and good genetics, today's cosmetic procedures open myriad doors for men to look best without toiling in the gym. 
What Do Men Want?
Cosmetic procedures on men represented roughly 7% of all cosmetic procedures performed in 2018. The most commonly requested procedures?
1.) Liposuction
2.) Male breast reduction
3.) Abdominoplasty
4.) Blepharoplasty
5.) Rhinoplasty
What does this tell us? Men are primarily focused on the abdomen; they want to ditch that dad bod! While liposuction is the top-requested procedure, the areas of focus typically include the neck, chest, abdomen, and flanks.
Botox use among men is also on the rise. Interestingly, male facial muscles are larger than their female counterparts, which can lead to more pronounced expression lines. Men's skin might age better than women's, but men don't invest in skincare the way women do. That leads to an increased demand for "brotox" later in life.
Why More Men are Going Under the Knife
Men don't like downtime. With the advances in cosmetic surgery, more men are opting for minimally invasive procedures and injectables, like botox, on the rise. 
Like women, men want to look natural. That means they want to avoid the telltale signs of plastic surgery scars, incision marks, and unnatural-looking skin. Today's cosmetic procedures are easier, require significantly less downtime, and offer more in terms of natural-looking results. 
The DeLuca Difference
Not only do men and women have different cosmetic concerns, but they also require different kinds of care. At DeLuca Plastic Surgery, we take the time to answer your questions, allay your concerns, and listen to you to determine exactly what you want out of each procedure. 
We offer a wide selection of invasive and non-invasive procedures, completely customizable to fit your specific aesthetic and we'll stand by you every step of the way to ensure optimal satisfaction-and results.
Times have changed. It's time to ditch that dad bod and achieve the appearance you've always dreamed of. Get in touch with our office today to learn more, schedule a consultation, and change your life forever!
---
A report from the American Society of Plastic Surgeons found the number of cosmetic procedures performed in the United States has been rising steadily for the past decade. Put simply, never before have folks had easy access to personalized cosmetic procedures like breast augmentation, liposuction, tummy tucks, and more.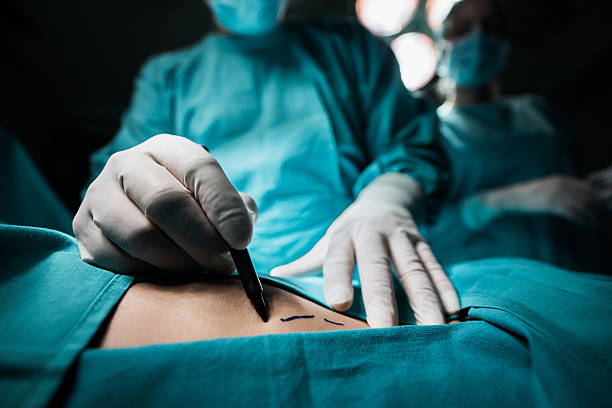 While these procedures continue to stay in-demand, how can you make sure you find the right fit for your individual goals?
Communication is Key
If you've decided on cosmetic surgery, you probably have some specific goals in mind. In other words, you're likely aiming to attain a certain look. While having access to before and after photos, reviews, and testimonials can provide a certain degree of confidence, nothing will make you feel more at ease about your upcoming procedure than having access to the surgeon performing the operation.
In 2018, plastic surgeons performed over 250,000 cosmetic procedures in the United States. For some surgeons, that kind of volume requires the utilization of a patient coordinator to share some of the burden. It also means sacrificing the personalized experience. While a patient coordinator can help with scheduling and answering questions, patients miss out on the invaluable experience of face-to-face communication with the surgeon. 
Before your procedure, you likely have questions, concerns, and goals. During the procedure, you want to be sure your surgeon is focused on you and only you. After your procedure, you want to be sure your surgeon is there to provide the best personalized post-operative care possible, and even see you through recovery. 
Take the time to ensure your surgeon will take the time for you before, during, and after your procedure. That kind of communication means you're more than just a number; you're a valued patient.
A Personalized Touch
No two cosmetic procedures are unique. Even if your best friend had the same procedure from the same surgeon, you shouldn't expect the same results. That's why it's so important to choose a plastic surgeon who takes the time to listen and understand why you chose to undergo a particular procedure.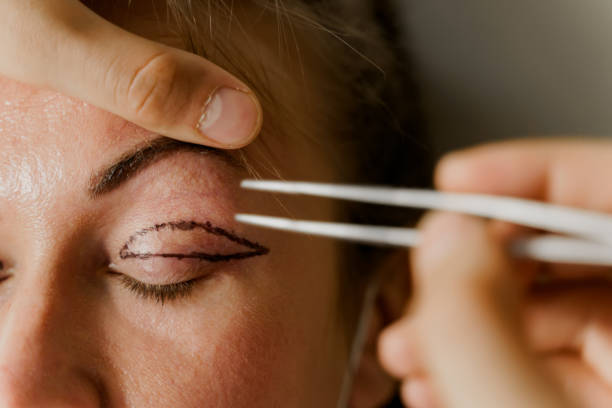 What's more, not every patient is suitable for every procedure. Make sure your surgeon takes the time to sit down with you to ensure you have a comfortable understanding of the ins and outs, including the risks, of the procedure in question. The focus should always be on optimizing your comfort, knowledge, and happiness.  
Choose a surgeon who takes the time to provide a personalized approach. That means they care enough to learn your name, why you came in, and where you hope to be in the future. 
The Difference is in the Details
At DeLuca Plastic Surgery, you're more than a number. Our experienced, knowledgeable surgeons will take the time to make you the focus. From sitting down with you to address your concerns and questions to standing by your side throughout the recovery process, our surgeons are concerned with one thing: your satisfaction. 
From your first consultation with us, you'll be able to see we're not your average plastic surgeons. Though we specialize in exceptional cosmetic surgery of the face, breast, and body, we truly specialize in personalized care. Call our office today or read some patient reviews to see why so many people choose DeLuca Plastic Surgery!
---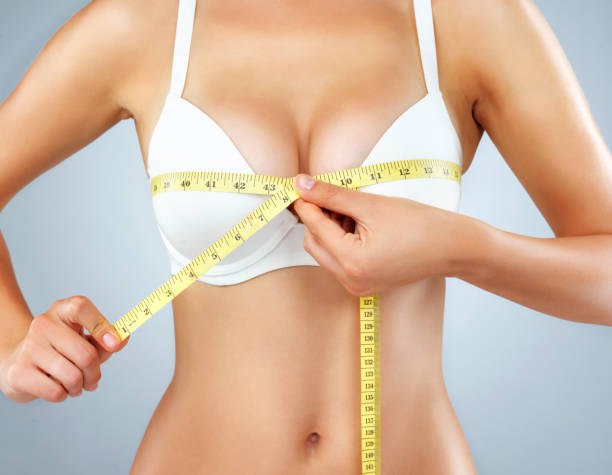 Typical breast enhancements involve the use of either saline or silicone gel placed under or over the muscle through an incision in the breast. Breast augmentation surgery with fat, on the other hand, is a newer procedure and could be a great option for patients looking for a relatively modest increase in breast size and more natural-looking results.
What is fat transfer breast augmentation?
Fat transfer breast augmentation involves using liposuction to harvest fat from other areas of the body, like the belly, waist, back, or legs. That fat is then cleaned, filtered, and transferred to the breasts. This allows patients to enjoy double results; excess fat is trimmed from unwanted areas and used to increase the volume of breasts naturally. In a nutshell, it's just what the name suggests: transferring your own fat to make your breasts bigger.
(more…)
---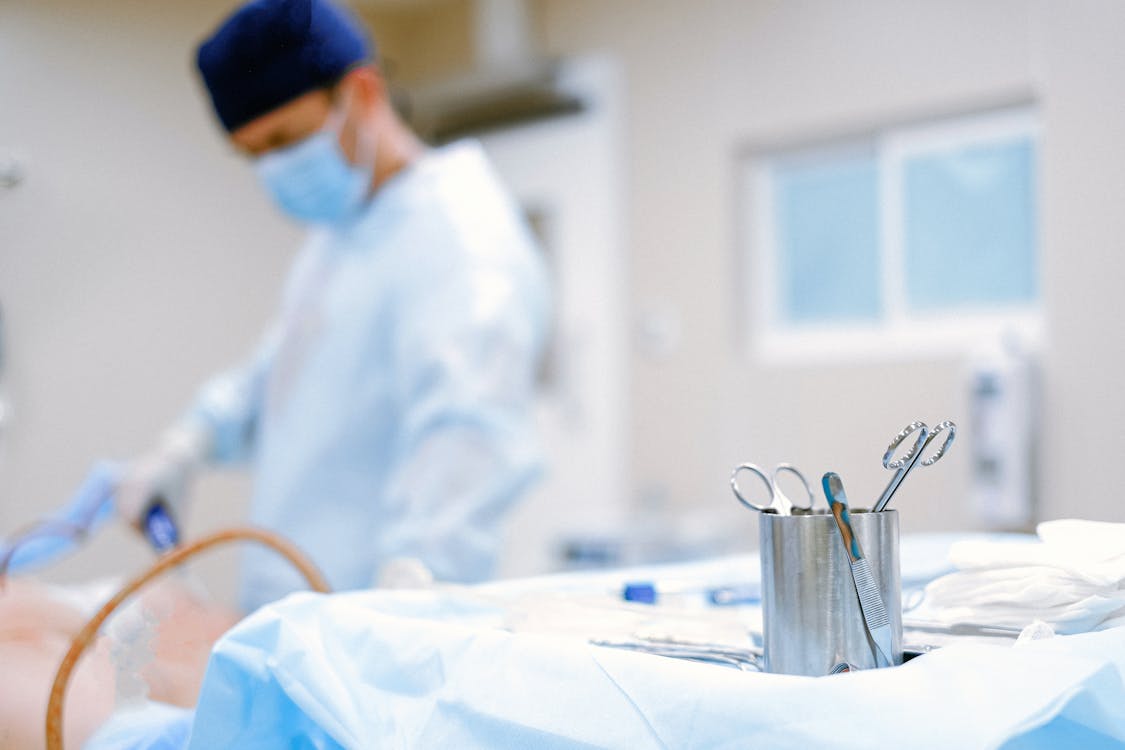 DeLuca Plastic Surgery is proud to offer the most advanced techniques in FTM top surgery. Also called masculinizing chest surgery, FTM top surgery is not a uniform procedure in that it differs for each individual patient.
Why FTM Top Surgery?
Whether because of gender dysphoria or myriad other reasons, patients may decide top surgery is the best course of action. Importantly, hormone therapy is not required before top surgery. In fact, having top surgery before beginning hormone therapy has resulted in optimal results for some patients previously. 
What is FTM Top Surgery?
The procedure involves removing breast tissue and is done outpatient under general anesthesia. Special surgical techniques contour and reduce the chest wall and position both the nipples and areola. Depending on breast size, we'll decide upon the best surgical method for your optimal results. During the procedure, we'll make incisions in the skin and remove the breast tissue, thus reshaping the chest. For patients with smaller breasts, the surgical scar can be limited to just around the nipple.
What to Expect Post-Procedure
Your chest will remain in a compression wrap for about two weeks post-procedure. We'll typically install plastic tubes to gather any excess fluids, and we recommend sleeping with your torso elevated for at least the first week after the procedure. Avoid strenuous activity like lifting for several weeks after the procedure.
Is FTM Top Surgery Right For You?
If you've been considering FTM top surgery, schedule a consultation with DeLuca Plastic Surgery. We'll go over the risks, benefits, and whether or not you could be an ideal candidate for FTM top surgery.
Give us a call or go online for more information today!
---
Click here to join our mailing list and get informative blog posts and helpful hints delivered to your inbox weekly.
DeLuca Plastic Surgery are experts in Wide-Awake-Surgery–performed under local anesthesia right here in our office! That means less downtime, no nausea, and a much less stressful procedure! With local anesthesia, you'll be comfortable, relaxed, and awake for the whole procedure!
(more…)
---
Click here to join our mailing list and get informative blog posts and helpful hints delivered to your inbox weekly.
As COVID19 continues to rear its ugly head, it's understandable if you have concerns about where in public you want to go. At DeLuca Plastic Surgery, we hear you loud and clear. We're committed to providing you the optimal level of service, satisfaction, and care. That's why we're proud to offer virtual consultations!
Safe, secure, and similar to our traditional consultation process, virtual consultations are a perfect way to get the personalized private cosmetic consultation you're looking for without the worry and hassle of having to leave the house.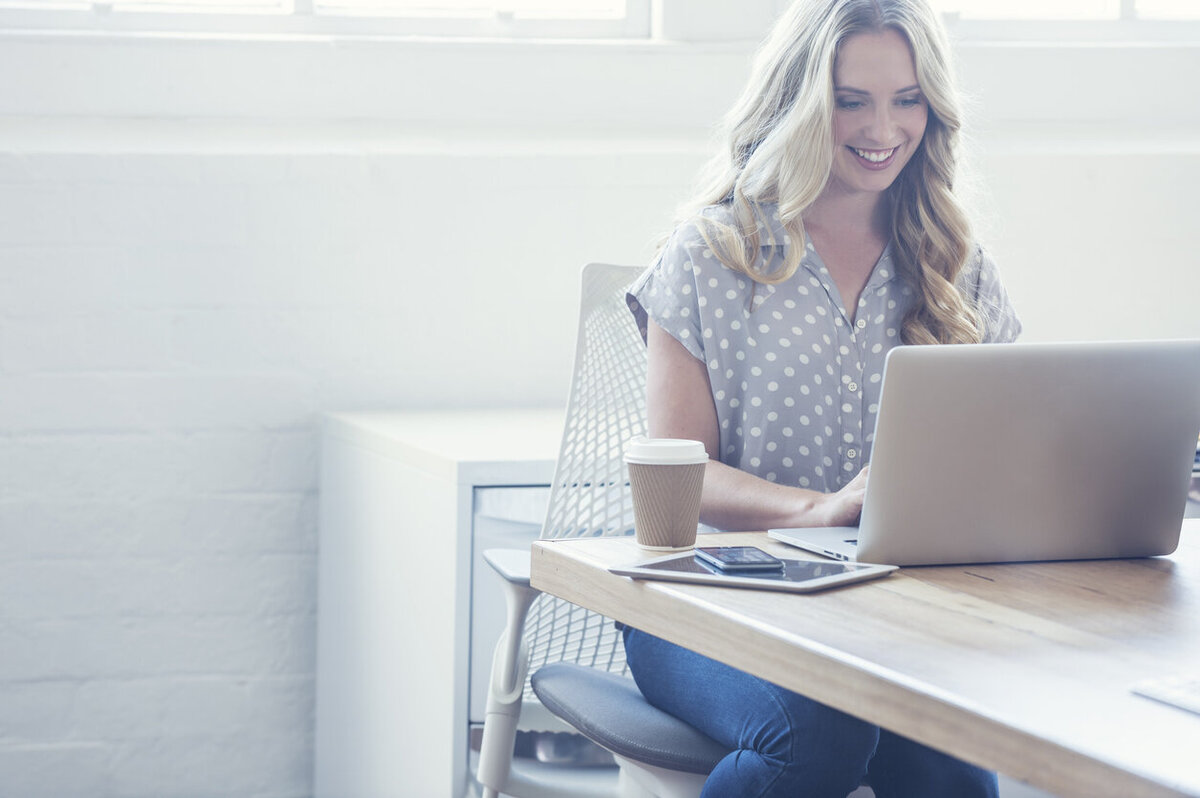 (more…)
---
Click here to join our mailing list and get informative blog posts and helpful hints delivered to your inbox weekly.
The cornerstones of skincare at home are cleansing, detoxification, hydration, Vitamin A, and antioxidants, and sunscreen. This approach to anti-aging doesn't change with quarantine or social isolation. If anything, the stress of these uncertain times will only accelerate the aging process. This post breaks down our secrets for keeping your skin young and healthy-looking – with a focus on the premium skincare line developed by Dr. David Tauber – Ageless Millennial Aesthetics from Estéticoceuticals.
(more…)
---
You might be considering rhinoplasty or have a young adult who already thinks they need a nose job. Or you may be someone who has trouble breathing properly due to the structure of your nose. Rhinoplasty procedures can be effective for achieving that certain aesthetic you're aiming for or solving your breathing issue, but at what age is it appropriate to start seriously considering a nose job? Similarly, is there an age too old for rhinoplasty?No matter how long you've been considering having a procedure, it's good to understand how it's done and how long the recovery will take.
(more…)
---
Although you often hear about women getting lip fillers, tummy tucks and Botox, they're not the only ones who are concerned about their appearance. More people than ever are getting cosmetic surgery nowadays. Many of those patients are men.
(more…)
---
Click here to join our mailing list and get informative blog posts and helpful hints delivered to your inbox weekly.
What is a breast augmentation?
In this post we discuss breast augmentation with saline or silicone implants. – the most popular type of augmentation. Implants allow a predictable breast enhancement in all body types. A breast augmentation is often performed to replace volume lost from weight loss, breast-feeding, or age or to increase the size of the breast for aesthetic reasons. It is most appropriate for patients with breasts that don't sag (normal ptosis). In patients with breasts that sag, the need for a lift is determined by your current nipple position and the quality of your tissue.
A breast augmentation can also be performed using fat harvested from other parts of the body using liposuction – brazilian breast augmentation. The results from a fat augmentation are less predictable, however, and work best for slightly overweight patients looking for a modest augmentation.
Where are the implants placed during a breast augmentation?
(more…)
---