Have you been thinking about cosmetic surgery, but wanted to know more about the whole process? At DeLuca Plastic Surgery, we offer a wide range of procedures aimed at the face, breasts, and body. Our specialized surgeons will work with you to develop a customized plan for real, amazing results with minimal downtime, scarring, and discomfort. Let's take a look at a few of the more popular procedures being performed daily at DeLuca Plastic Surgery.
Think you might be a candidate? Give us a call or schedule a consultation online!
Blepharoplasty (Upper and Lower)
Blepharoplasty, more commonly known as eyelid surgery, is perfect for those looking to rejuvenate their appearance without the invasiveness of a facelift. It can be performed on the upper eyelids, the lower eyelids, or both. According to The American Society of Plastic Surgeons, blepharoplasty was the second most popular cosmetic procedure of 2020.
Upper eyelid blepharoplasty can help to correct heavy drooping, tighten eye muscles and tissue, and reduce excess skin and fatty deposits. Lower eyelid blepharoplasty is more cosmetic in nature-aimed at reducing excess fat around the bottom of the eyes-which builds up as we age. In both cases, your surgeon makes a delicate incision in the natural crease of the eye. That means no scarring or visible signs of surgery. 
Recovery time for both upper and lower blepharoplasty is, on average, two weeks. Because individual results may differ by patient, some patients may have more or less bruising or swelling than others.
Importantly, not everyone is a candidate for blepharoplasty. During your consultation, your surgeon will conduct a thorough examination of your eyes, face, and health history, answer any questions, and develop the plan that best suits your needs and circumstances. We'll also remain available 24/7 for the duration of your recovery.
Read More About Blepharoplasty
Neck Liposuction
The fourth most common procedure of 2020 and historically among the most popular, liposuction aims to eliminate unwanted fat deposits. One of the more common areas of concern is the neck. Neck liposuction can remove the unwanted "double-chin" and create a more aesthetic, youthful, and tight neckline.
At DeLuca Plastic Surgery, we use Tumescent Power-Assisted Liposuction (PAL) to reduce discomfort and improve overall results. Most patients can return to work within one week and resume full activity within two weeks of the procedure. With the right post-op care, including a healthy diet and exercise, results are permanent!
Neck liposuction can be performed on its own or in conjunction with other facial cosmetic procedures such as rhinoplasty, chin augmentation, or facelift. As with any cosmetic procedure, not everyone is a candidate for neck liposuction. During your consultation, your surgeon will discuss your unique circumstances to develop a customized plan and answer any questions, and we'll remain available 24/7 for the entire duration of your recovery.
Mini Face & Neck Lift
In 2020, facelifts were the third most popular cosmetic procedure. A mini facelift or necklift is perfect for patients with saggy skin or loose jowls, deep lines or wrinkles, or a tired, aged appearance. A number of factors, including age, exposure to the sun, genetics, and gravity can all contribute to showing the signs of age-sometimes prematurely-in the face and neck.
Typically, a mini facelift differs from a full facelift in that the former is less invasive and focuses on the jowls and upper neck, whereas the latter includes the midface and entire neck. A mini facelift or necklift works by tightening the face or neck by pulling the skin and tissues up and outward towards the ear.
Most patients report minimal-to-no discomfort and recovery time is typically no more than a few weeks. We advise patients to avoid strenuous activity for 14 days post-procedure. After roughly three months, patients can expect to see target results. Not everyone is a candidate for a mini facelift or necklift; a consultation will determine your eligibility. As with all procedures, we will remain available 24/7 for the entire duration of your recovery. 
Experience the Best with Dr. Yan
Schedule an instant consultation with Dr. Yan, a renowned expert in blepharoplasty, liposuction, mini facelifts, and so much more! Get all your questions answered, an estimate on costs and available dates, and an overall assessment delivered straight to your email inbox. Just snap, click, and submit!
Schedule a Consultation Today!
The popularity of cosmetic surgery is on the rise, with over 13 million procedures performed in 2020. If you're considering a procedure, the first step is to schedule a consultation with DeLuca Plastic Surgery. We offer in-person, phone-in, and "instant" email consultations. We combine our experience with a detailed focus and artistic eye to offer you a customized plan for the best results. 
Take a look at before and after photos, read patient success stories, and contact us with any questions or to schedule a consultation or get more information.
---
The holidays are a time for togetherness and socialization. Unfortunately, for many people, fears and dissatisfaction over appearance can get in the way of a festive, social holiday season. Whether it's a school reunion, a corporate holiday party, or seeing your extended family, one thing is clear: you want to look your best for the holidays. With quick fixes from DeLuca Plastic Surgery, you can go into the holidays feeling confident and powerful.
Botox & Fillers-A Quick, Easy Solution
Easing away those wrinkle lines and signs of aging is as easy as scheduling an appointment for Botox injections. In as little as 15 minutes, your surgeon can make you look drastically younger, tighter, and more vibrant. Best of all, results can last for up to 6 months! That means you'll be looking fit and healthy all Winter and Spring!
While it can take a week or two for best results, there is no downtime with Botox-you can leave your appointment and return to your daily routine. Common areas for Botox treatment include crow's feet, forehead, frown lines, and even neck bands.
As we age, our face loses volume, which causes the skin to sag. While Botox relaxes the muscles to make wrinkles disappear, facial fillers, like Restylane and Juvederm, "fill" the lost volume, restoring a full, healthy look. Not only do dermal fillers help restore the "full" look of your skin but they actually rejuvenate your skin-and replace collagen as they work and typically last longer than Botox.
Both Botox and dermal fillers can help restore a youthful, radiant look to your skin and face quickly and with no downtime. Ask your surgeon whether Botox or fillers are right for you this holiday season!
Immediate Availability With Dr. Yan!
Worried you don't have time to get the look you want for the holidays? We have immediate availability for most procedures, including Botox and dermal fillers, with Dr. Yan! Call or go online to schedule an in-person or phone-in consultation with our office today!
During a consultation, you can expect a detailed conversation on your overall reconstructive or aesthetic goals. We'll work with you to develop a customized plan to help you visualize the new you. We accept most insurance plans, and consultations for functional concerns are billed to insurance.
Can't make it in-person? Dr. Yan offers "instant" virtual email consultations. Just upload your photos and desired procedure, and within 24-48 hours, we will email you with an assessment, quote, and available surgery dates. You can even submit multiple requests for multiple procedures!
A Great Holidays Gift Idea-DeLuca Plastic Surgery Gift Certificates
Need to find the perfect stocking-stuffer for that special someone? DeLuca Plastic Surgery offers gift certificates! Let your loved one pick the procedure that's right for him or her and get that all-needed spark back! Call or contact us for more details!
Happy Holidays From DeLuca Plastic Surgery!
With your new look from DeLuca Plastic Surgery, you can go into the holiday season feeling happy, comfortable, and confident. Don't hide from your imperfections or signs of aging-call us or go online today to get started on your new look!
---
When you think of remodeling, what comes to mind? Home remodeling, whereupon you upgrade or change your home to make it look how you want. The same concept applies to facial remodeling. Through a variety of advanced, painless procedures, patients can achieve their ideal shape, contour, and overall facial appearance. Facial remodeling is a safe, efficient way to get real results and increase your confidence.
Types of Facial Remodeling Procedures
From forehead reduction to the reconfiguration of the cheeks, chin, and jawline, facial remodeling can completely reconfigure your face. Best of all, there's no "one-size-fits-all" procedure; your surgeon will work with you to develop a customized procedure to get you real results. No more worrying about age lines, appearing too "manly" or "feminine", or hiding your face.
Forehead Reduction
If you're self-conscious about your "five-head", forehead reduction could be for you. The name is a bit of a misnomer. In reality, your surgeon isn't actually manipulating the skin of the forehead itself but instead lowers the hairline through two small incisions, shortening the forehead. Forehead reduction is done under general anesthesia, and patients can return home immediately following the procedure. Most importantly, though forehead reduction surgery changes the appearance of the eyebrows, it does not raise them.
Jawline Remodeling
Through a variety of surgical and non-surgical methods, your surgeon can reduce the width of your lower face and change the overall shape of your face. Surgically, your surgeon will perform the procedure under general anesthesia. Non-surgical procedures typically involve botox injections. In both cases, patients are free to return home immediately after the procedure with minimal downtime and no visible scarring.
Cheek & Chin Augmentation
Cheek and chin implants can be used to redefine the dimensions of the chin and cheekbones to dramatically alter your appearance by enhancing the features of your face. Like most facial cosmetic procedures, your surgeon will work with you to develop the plan of action that works best for you. Most cheek and chin augmentations are performed under general anesthesia in an hour or two, and patients can return home immediately following the procedure.
Recovery & Results
Depending on the procedure performed, recovery time for facial remodeling procedures is typically somewhere between one and four weeks. It's normal to have mild to moderate bruising and swelling for a few days post-procedure, but any abnormal swelling or bruising should be addressed with your doctor. Patients are advised to return for post-operative checkups within a few weeks of the procedure and to avoid intensive activity until permitted by a physician.
After recovering, patients can see results in as little as a few weeks with no visible scars or obvious signs of manipulation. Not everyone is a candidate for every procedure; talk with your doctor about whether you'd be a good candidate for your desired procedure.
Experience The Best With Dr. Yan
DeLuca Plastic Surgery warmly welcomes the addition of Dr. Alan Yan! Dr. Yan is the Capital Region's specialist in Asian eyelid and transgender facial remodeling surgery and brings nearly 20 years of experience, as well as a fundamental understanding of the unique difficulties and challenges faced by his patients.
Dr. Yan's practice encompasses the full breadth of plastic surgery with a focus on facial bone contouring, facial masculinization or femininization, and Asian eyelid surgery. To learn more about Dr. Yan and schedule a consultation, click here.
Change Your Face With Facial Remodeling
Facial remodeling is a safe way to get the appearance you want! Give us a call, read patient reviews, or schedule a consultation today to learn more and change your life!
---
The holidays bring everyone together. The 2021 holiday season presents a unique opportunity, as most of us had our family time limited as a result of COVID. What better way to dazzle your friends, family, and loved ones this holiday season with a rejuvenated, youthful-looking appearance! That's right-there's still plenty of time to get the look you want for the holidays. Let's take a look at some of the more in-demand procedures this holiday season.
Modified Mini Facelift
Who says the best things have to be big and flashy? Especially around the holidays, small packages can elicit the biggest reactions (think engagement rings). When it comes to cosmetic procedures, smaller is sometimes better. A mini modified facelift, for example, is the perfect pre-holiday treatment!
Also known as a "short scar" facelift, a modified mini facelift involves the surgeon making two small cuts just behind the ears, which allows for a significant lifting of the face with minimal scarring. In addition to substantially reduced healing time, a modified mini facelift also typically comes with a lower risk of complications, and can be completed in as little as a few hours!
Though modified mini facelifts produce stunning results, the procedure is not for everyone. Ideal patients are typically age 45 and younger and in good health. Patients must also have relatively firm neck and jaw skin. Be sure to tell your doctor about any complications or health issues before undergoing any procedures. A good rule of thumb is to have a physical examination with your physician before scheduling any cosmetic procedure.
Eyelid Lift
The skin around the eyes starts to show signs of aging as young as your 30s! As we age, the thin, delicate skin around our eyes starts to sag, resulting in a perpetually tired look. Who wants to look tired around the holidays, let alone at all? With an eyelid lift, you can achieve the look you want-with minimal downtime-to be ready for the holidays!
Also known as blepharoplasty, an eyelid lift is designed to eliminate saggy tissue around the eyes, creating a tightened, alert, youthful appearance. The best part of an eyelid lift? It addresses those loose bags of skin below the eyes, meaning no more dark circles!
Your surgeon can even work with you to personalize your proceduretargeting the upper or lower eyelids or even both. Patients can see immediate benefits, and downtime is typically anywhere from two to four weeks. That means you can schedule your procedure today and be fully healed by Thanksgiving!
Liposuction
When it comes to body fat, the old adage "first on, last off" is actually true. That means, even with the most rigorous exercise and diet, that stubborn fat you've been packing for years isn't coming off any time soon. Fortunately, for those long-dormant problem areas, there's liposuction. Best of all, liposuction can be completed in several patient-friendly ways.
Liposuction procedures use suction to separate fat from the body, slimming and reshaping areas of the body by reducing excess fat deposits to improve body contours and proportion. By reducing your fat cells by as much as 90%, patients can see significant results in the abdomen and waist, hips and buttocks, inner and outer thighs, calves and ankles, upper arms, and even the cheeks, jowls, and neck.
Patients typically need no more than three to five days of recovery time-and over the following six months patients typically see stunning results. Liposuction can give you the body you've been dreaming of without giving up your favorite foods or spending grueling hours in the gym. Importantly, however, liposuction can be the spark you need to kick yourself into a healthy lifestyle!
Consider combining liposuction with your new year's resolution and start living better today!
Start Planning For The Holidays Today
You've probably seen in the news that this holiday season will be like no other. Make it an unforgettable season by scheduling the procedure to give you the look you've always wanted in time for the holidays! Call or go online to learn more or schedule a consultation today!
---
What's the largest organ in the human body? If you guessed the skin, you're correct. Furthermore, experts have concluded your skin can start aging as early as age 25! While various cosmetic procedures can augment the body, only vigilant skincare, including the use of skincare products, can keep you looking youthful, refreshed, and vibrant! Here are a few tips for maintaining radiant-looking skin!
Moisturize
The human body is made up of more than 70% water. You've probably heard that hydration is key, but did you know staying hydrated does more than keep your body running smoothly? That's right-it can keep your skin looking soft, moist, and healthy. In addition to drinking 8 glasses of water a day, try to limit bathing time and use soaps that won't dry out or irritate your skin.
In the winter months especially, use a humidifier to keep the air moist and your skin from becoming rough, red, or cracked. Choose a laundry detergent that won't dry out or irritate your skin and avoid dressing too often in wool or synthetic fabrics, which will further exacerbate dry skin conditions.
Be gentle to your skin and your skin will be gentle to you! While the above tips will help your skin look better, a regular skincare routine will have your skin feeling better too!
Skincare Products & Day/Night Regimens
When it comes to taking care of your skin, there are a number of over-the-counter products to freshen and invigorate your skin. Let's take a look at what a typical skin-care routine might look like, including what kinds of products to use.
Daytime Routine & Skincare Products
The morning should start with a good cleanse. Wash your face with warm water and apply a mixture of water and cleansing cream to your face, avoiding the area around your eyes. After you cleanse, at least once or twice a week you should be exfoliating. Target the areas with clogged pores, like your nose, cheeks, or forehead.
guarding it against harmful pollutants and UV rays and preserving your youthful, radiant-looking skin. The hyaluronic acid especially will keep your skin hydrated and the Vitamin C will keep it elastic and smooth!
What part of your face betrays your age the most? That's right: the eyes. The right eye solution will minimize dark circles, age lines, and puffiness, as well as keep your skin hydrated, smooth, and youthful. Finally, apply the right moisturizer to seal in the above steps, and get ready to take on the day!

Nighttime Routine & Skincare Products
Getting your skin ready for the day is just half the battle. At the end of a long, stressful day, your skin has been through the ringer. With the right steps, however, you can peel back the years and delay the signs of aging one day at a time.
When you're ready for bed, the first skincare step should be removing your makeup, if applicable. Use a makeup remover or cleansing product to clear it all away. Be sure to get everything, including lipstick, mascara, smoky eye, and more. Just like you did when you woke up, apply a coat of cleanser and warm water to give yourself a clean canvas with which to work.
Again, like in the morning, you should next apply your nighttime serum. Essentially, as it did in the morning, it helps you absorb the rest of your skincare products and seal in its effectiveness. The goal is to lock in moisture and keep your skin from becoming dehydrated when you sleep.
A nighttime mask of hyaluronic acid and retinol can additionally help your skin breathe without clogging pores and keep it moisturized, protected, and beautiful all night long. If you choose to u
For a complete line of skin-care products, be sure to check out Ageless Millennial Aesthetics by Ésteticoceuticals!
Diet, Exercise, & Nutrition
What you take into your body and how you treat your body both affect the appearance of your skin. For instance, a diet high in sugar and fat can exacerbate dehydration, prematurely aging, and stretching out your skin. Alcohol and smoking can worsen these effects as well.
When it comes to exercise, the increased blood flow can help give you that healthy, radiant glow, but be sure to shower afterward and avoid wearing makeup while you work out, as it can clog your pores and cause problems.
The more you take care of your body, the more it will thank you. That means eating right, working out, and avoiding alcohol and smoking can keep you looking and feeling better than your vice-wanton contemporaries.
Change With The Seasons
The right skincare routine changes depending on the seasons. In summer, for instance, you can expect to be exposed to more UV rays. In the winter, your skin is probably more prone to drying out. Adapt your regimen as necessary to account for changes in weather, including your exposure to the sun and water. For instance, if you spent all day swimming, your skin is more likely to be dried out. There are even skincare products designed for folks who spend all day in the water!
Healthy, youthful-looking skin is the cornerstone of feeling confident about your appearance. Keeping to an effective routine, staying hydrated, exercising, eating right, and using the right skincare products can all work together to keep your skin looking beautiful for years to come.
---
When exercising, putting on makeup, and even dressing up, we improve the aesthetic of multiple areas of the body. Wouldn't it be nice to be able to combine procedures to improve multiple problem areas without needing multiple surgeries? While you can't pick your procedures a la carte, your surgeon can work with you to plan out combination procedures that fit your goals, health, and budget.
What Kinds of Procedures Can You Combine?
The most common of the combination procedures is the Mommy Makeover. Aimed at restoring your body to its pre-pregnancy state, the classic mommy makeover combines a tummy tuck with breast surgery-namely a breast lift, contour, or augmentation.
With that said, there is no "one-size-fits-all" mommy makeover. A modern mommy makeover can include anything from the aforementioned procedures to additional surgeries like liposuction and even vaginal rejuvenation. You and your surgeon can develop a comprehensive plan to target your specific problem areas.
In addition to classic and modern mommy makeover combination procedures, patients can combine procedures on the face and eyes, arms and legs, liposuction and buttocks, and other procedures involving fat transfer. Talk to your surgeon about what combinations would be suitable for your body and your goals.
Not every procedure can be combined. Some combinations simply don't make sense. Only your surgeon can determine which procedure combinations are possible.
Are Combination Surgeries Safe?
In addition to saving time and money, combining cosmetic procedures can be safer than undergoing multiple procedures separately. Patients only have to undergo anesthesia one time. Additionally, combining multiple procedures into one decreases overall recovery time compared to separate procedures.
Combining multiple procedures can also mean less time off work. Your surgeon will let you know what to expect with regards to recovery time. Importantly, times can range from a few days to a few weeks, depending on what procedures were performed.
Ultimately, your surgeon will advise on what procedure combinations are available to you based on your overall health. Due to a number of factors, not every procedure is advisable for every patient.
Combination Procedures Can Mean Better Results
Arguably the biggest benefit to combination plastic surgery is the spectacular results. After a short recovery time, you'll be able to dazzle your friends, family, co-workers, and even complete strangers with your new-and-improved look. Anyone can overlook a gradual change in your overall look, but no one will be able to stop themselves from commenting on the dramatic, sudden change in your appearance.
If you're interested in dramatically altering your look, saving time and money, and wowing your friends and family, contact us today for a consultation. We can develop and implement a customized strategy to get you the look you want inside your time and budget specifications. Call us, read previous patient success stories, and schedule an in-person, phone-in, or instant email consultation today!
---
Summer is here, which means the weather is heating up and the clothes are coming off. For many people, however, body insecurity can mean the difference between soaking up the summer rays in style and hiding behind covering, bulky, hot clothes. Fortunately, there's a solution! With advances in cosmetic surgery, you can get ready for summer in a pinch with minimal recovery time!
Get That Beach Body With Minimal Recovery Time
If your body insecurities are keeping you from enjoying activities like swimming or exercising, there's relief. Patients can undergo liposuction to the arms, love handles, and neck with recovery time no longer than a couple of weeks.
Liposuction is the perfect, minimally-invasive way to give yourself the body you want with minimal downtime and scarring. After a couple weeks of compression and downtime, you'll be ready to display your new body-before we even hit the dog days of summer!
For women, summer is a great time to finally get that breast augmentation. Now you can have the beach body you've always wanted in time for the hottest days of the summer. Through breast augmentation with fat, you can be back to exercising as little as one week after the procedure, with a return to full activity in four short weeks.
There's Time to Get the Body You Want This Summer
It's never too late to get the body of your dreams. Contact our office to set up a consultation today, and we'll discuss how to get you into a body you can be proud to show off this summer!
From liposuction to breast augmentation and more, DeLuca Plastic Surgery can turn your body insecurity into body positivity. Read about past success stories, set up a consultation, and change your life forever today!
---
Cosmetic surgery isn't just for women. The American Society of Plastic Surgeons reported a 29% increase in male cosmetic procedures between 2000 and 2018. What's the reason for the sudden shift? Men are looking to ditch that dad bod!
Look Your Best
With the rise of social media culture, men are more concerned with their outward appearance. Similar to how folks with dental issues hide their smiles, men who are uncomfortable with their appearance will try to hide it with baggy clothing or by simply withdrawing from social functions they might otherwise attend.
The "ideal" male body consists of broad shoulders, a slim waist, and a toned, muscular physique. While previously this could only be obtained through strenuous exercise, a clean diet, and good genetics, today's cosmetic procedures open myriad doors for men to look best without toiling in the gym. 
(more…)
---
A report from the American Society of Plastic Surgeons found the number of cosmetic procedures performed in the United States has been rising steadily for the past decade. Put simply, never before have folks had easy access to personalized cosmetic procedures like breast augmentation, liposuction, tummy tucks, and more.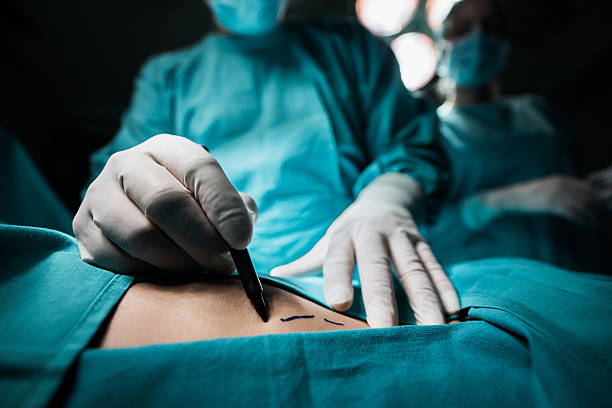 While these procedures continue to stay in-demand, how can you make sure you find the right fit for your individual goals?
(more…)
---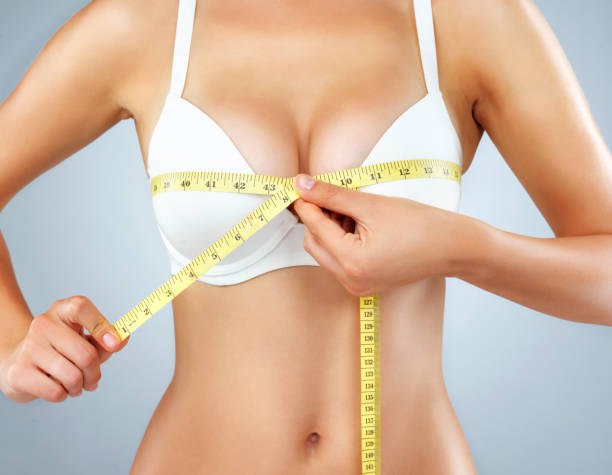 Typical breast enhancements involve the use of either saline or silicone gel placed under or over the muscle through an incision in the breast. Breast augmentation surgery with fat, on the other hand, is a newer procedure and could be a great option for patients looking for a relatively modest increase in breast size and more natural-looking results.
What is fat transfer breast augmentation?
Fat transfer breast augmentation involves using liposuction to harvest fat from other areas of the body, like the belly, waist, back, or legs. That fat is then cleaned, filtered, and transferred to the breasts. This allows patients to enjoy double results; excess fat is trimmed from unwanted areas and used to increase the volume of breasts naturally. In a nutshell, it's just what the name suggests: transferring your own fat to make your breasts bigger.
(more…)
---