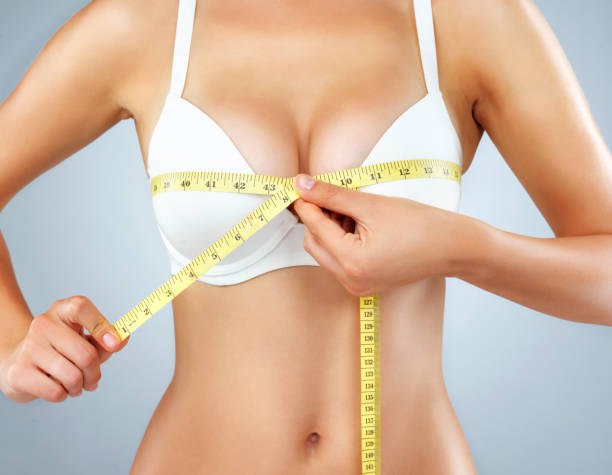 Typical breast enhancements involve the use of either saline or silicone gel placed under or over the muscle through an incision in the breast. Breast augmentation surgery with fat, on the other hand, is a newer procedure and could be a great option for patients looking for a relatively modest increase in breast size and more natural-looking results.
What is fat transfer breast augmentation?
Fat transfer breast augmentation involves using liposuction to harvest fat from other areas of the body, like the belly, waist, back, or legs. That fat is then cleaned, filtered, and transferred to the breasts. This allows patients to enjoy double results; excess fat is trimmed from unwanted areas and used to increase the volume of breasts naturally. In a nutshell, it's just what the name suggests: transferring your own fat to make your breasts bigger.
(more…)
---
The decision to do a breast augmentation without lift versus a breast augmentation with a breast lift, however, is less based on patient preference and more dictated the saginess, the nipple position, and the ratio between the breast volume and the amount of excess skin that is present.
How Ptotic Are My Breasts?
The gold-standard method of assessing the need for a breast lift is the "pencil test." Standing in front of a mirror, lift the breast and lay a pencil in the fold under the breast and allow the breast to settle over the pencil. Look at the position of the nipple in relation to the pencil.
The lower the nipples and breast are below the pencil and the more excess skin you have, the greater the chance you will need a breast lift and the more of a breast lift you will need. If your nipple and a majority of your breast are at or above the pencil (Normal), you will likely get a great result from a breast augmentation alone. Larger implants can shift this equation slightly for patients that have borderline ptosis (Grade 1).
(more…)
---
I recently read a blog post by a plastic surgeon in Manhattan who specializes in rhinoplasty. The surgeon made a point that I have seen echoed by quite a few other plastic surgeons on RealSelf.com when answering questions from patients going through rhinoplasty recovery.
The question being posted across multiple online forums is: How different will the nose look 1 year after surgery as compared to 3 months, or 6 months? In other words, "If my nose looks great at 3 months, will it still look good a year from now? Or will it look overly defined and tight as more time passes?"
My opinion is this – there is no definitive answer. Each nose is different and no one can predict how your nose will change over time. However, one thing is glaringly clear to me about rhinoplasty recovery: If the nose doesn't look good at 3 months, it isn't going to look good in a year.
(more…)
---